Lying on a tiny island known as Ortigya, one can find the old city centre. The island is joined by two bridges to the rest of the town. Ortigya is full of history, colours and beautiful scenes. The island offers a fusion of ancient past and everyday Sicilian life.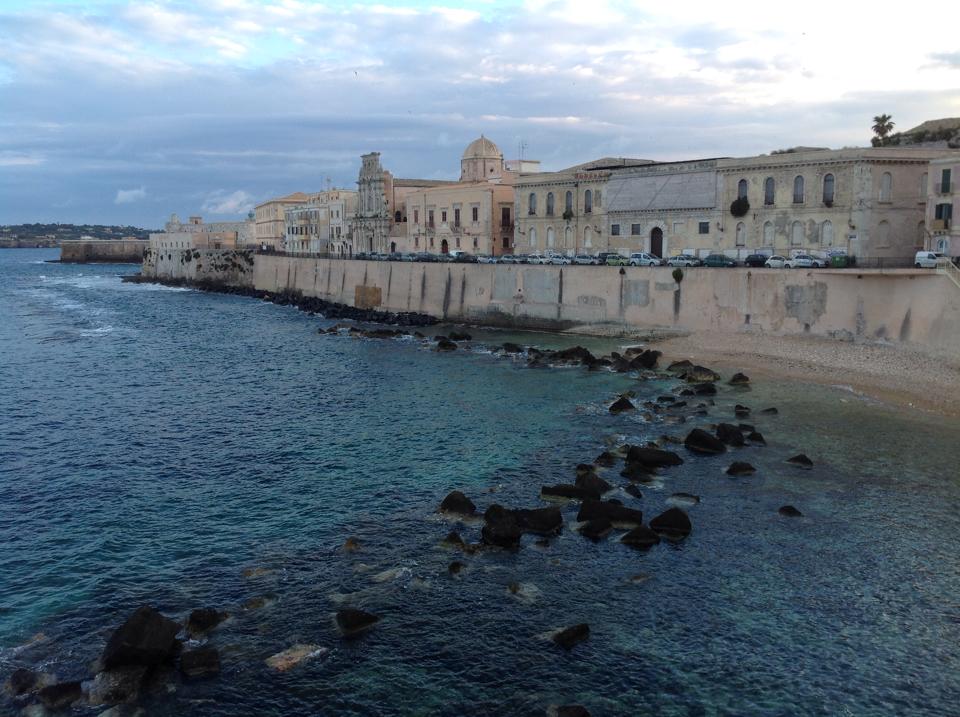 The tour starts in the bustling vibrant fish and vegetable market, followed by the ruins of the Apollo Temple set alongside 20th century architecture.
A short walk through narrow streets leads to the PIAZZA DUOMO where you will be greeted by the breathtaking view of the most stunning baroque square, with thousands of years of history to be seen around the corner of the Cathedral.
Finally you will arrive at one of the most beloved spots of the  local citizens of Syracuse which is the SPRING OF ARETUSA. This fresh water spring bubbles up alongside the Ionian sea. Filled with fish and glorious swathes of Papyrus it is a sight not to be missed.